Methow Valley Photography
Stock Photography
The galleries above display a small portion of my collection. Full resolution photos may be purchased for commercial use (websites, brochures, newsprint, magazines, advertising, etc). Pricing depends on how the images will be used. For current pricing and ordering details, please email methowvalleyphotography@gmail.com with your selections (or what you are looking for) and intended use.
Marketing and Consulting Services
Grow your business with new socially relevant marketing tools.
Scouting Services
Looking for a certain type of location for a photo or video shoot? I provide location scouting services in the Methow Valley (Twisp, Winthrop, Mazama) and Washington State.
Contact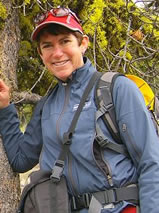 You may contact me via methowvalleyphotography@gmail.com. Note: I also maintain a blog that contains some recent photos.

Thanks,

Kristen Smith
---
All Content © Copyright Kristen Smith, Methow Valley Photography.